Finally an easier & simpler CobbleStone alternative. Contract Hound is an easier-to-use and more affordable contract management software.
Keep reading for a CobbleStone vs Contract Hound comparison.
Are you considering CobbleStone Systems Corp or already using it and looking to switch? Then consider Contract Hound for your contract management software.
Contract Hound is like CobbleStone, except it's easier to use, simpler to understand, and much more affordable. In a nutshell, here are the key differences:
CobbleStone is loaded with many features. It integrates with Salesforce, can manage inventory, and even has an artificial intelligence assistant. Cobblestone is hefty and assumes you want to integrate with other platforms. There's nothing wrong with that. But the more features it has, the more complicated the software becomes. And with more features, comes a higher price tag. Contract Hound takes the opposite approach.
Instead of creating a ton of features, Contract Hound focuses on making contract management as easy as possible. And since Contract Hound isn't bloated with unnecessary and expensive features, it's much easier to afford.
So if you want a simple contract management service, without paying extra money for AI, inventory management, integrating with Salesforce, and lots of other features you probably don't need, you've come to the right place.
For an easier to use, and lower-priced CobbleStone alternative, you should seriously consider Contract Hound. Keep reading to discover more about Contract Hound and how it compares to CobbleStone.
Contract Hound is intuitively designed and a simple to use alternative...
For businesses overwhelmed by the endless complexity of platforms such as Agiloft, Coupa, and Great Minds, Contract Hound is intuitively designed and a simple to use alternative.
The dashboard is as simple as it gets.
Reminders alert you to an upcoming approval in a workflow or a contract deadline that needs your attention. These also correspond to email notifications when my turn came up in an approval workflow. Overall, the reminder and alerting capabilities [of Contract Hound] are simple but effective.
It's affordably priced and comes with a solid core of management, collaboration, auditing and version control, and approval workflow features. These features make everyday contract management in Contract Hound a breeze.
Rob Marvin
PC Mag
Why you'll love Contract Hound as your contract management system.
Here are the 7 biggest reasons our customers will tell you to buy Contract Hound over any other contract management software:
You can create automatic reminders. When contracts approach expiration and renewal dates, you'll get a reminder sent straight to your email.
You'll find Contract Hound is simple to understand and easy to use. Perhaps the biggest reason why our customers love Contract Hound is its simplicity. You'll find Contract Hound easy to use, approachable, and accessible. You won't need any kind of special training to use Contract Hound. Anybody in your organization will be able to easily use the software.
You'll find your contracts with ease. Now you can store and organize documents in one easily searchable database. You'll never have to worry when someone asks you for a file because finding any contract will only take a moment.
You'll get an affordable price. Since you'll get easy-to-use software, you won't overpay for complicated features and extra bells-and-whistles you don't need. Unlike some contract management companies, we don't add unnecessary features just to charge a higher price. Sometimes, less is more.
You can add unlimited users for free. There's no charge to add users to the software. So if you need to let someone use Contract Hound to view a contract, it's easy to add them to the software for free. You will have full control over what they can access so that nobody will see anything they're not supposed to.
You'll get securely signed and approved fast. Do you need to manage and sign documents? Contract Hound has a contract tracking and workflow system to manage your contracts. You can use our DocuSign Integration to create legally binding signatures and contracts. You can do everything inside of Contract Hound from start to finish.
You'll get a support team that's responsive to your needs. If you want that local, small company feel, that's exactly what you'll find at Contract Hound. We are a small organization, and we like to know our customers' names.
Cady Gerlach
General Counsel at Shelter House
"Contract Hound saves us at least 10 hours per month, on average..."
Contract Hound to us is worth in the thousands of dollars per month…"
When our annual audit came, without Contract Hound, I spent 20 hours that month looking for contracts, grant agreements, leases, and such. When this happened in my second year, I started looking for some kind of grant or contract management software.
Unlike their competitors, I felt Contract Hound was responsive to what we were looking for. They weren't trying to shove our work into their existing systems and put a square peg into a round hole.
Contract Hound's software simplicity was a high priority for us. I love that it's easy to use, approachable, and accessible. The staff is responsive to us and it feels like they're a small, local company that's there to help you, even though they're all over the world.
Contract Hound's pricing structure was also a high priority.With Contract Hound, I'm able to add and remove seats without needing to pay any additional fees. This way, I can add staff to feel ownership in their contracts without taking a necessary seat.
It was important to me that the contract management system had a central location for all our contracts. If something were to happen to our senior leadership, no one would know how to put the pieces back together quickly to keep our services operational. We needed a central repository to make our contracts accessible to the right people.
The contact management system also needed to be safe and secure. I was glad that Contract Hound is on Amazon's Cloud Server as it is secure and safe for our uses.
Contract Hound saves us at least 10 hours per month, on average, and 20 hours in the audit month. I value that time at $100-$200 per hour with the people who work on contracts. So Contract Hound to us is worth in the thousands of dollars per month.
If Contract Hound didn't exist, I'd be very disappointed to have to start over again with something that may not be the right fit.
CobbleStone System vs Contract Hound: Which is the best contract lifecycle management software?
Category

Contract Hound
CobbleStone for Contract Management
$95/mo for 50 contracts + unlimited users
About $14,500 for 5 users and 250 contracts

Included

✅
❌
Requires annual pricing for enterprise plan

Included

✅
❌
Only for 30 days

Free Migration + Concierge Upload

Included

✅
❌
Costs $5/contract up to 500 contracts

Audit Trail & Supporting Documents

Included

✅

Included

✅

Contract Reminders & Renewal Notifications

✅
Includes email and in-app reminders

Included

✅

Contract Search & Organization

Included

✅

Included

✅

Custom User Roles & Permissions

Included

✅

Included

✅

Contract Workflows & Tracking System

Included

✅

Included

✅

Document Security and Encryption

Included

✅
❌
Files are not encrypted.
✅
DocuSign Integration

Included

✅
DocuSign, Adobe Sign, and an in-house tool which requires an annual licensing fee

Included

✅

Included

✅

Live Chat and Email Support

Included

✅
❌
Email ticket system, phone support, and screenshare support.
Vanessa Rodriguez
Executive Assistant at Bragg
"When my day is busy with back-to-back meetings, the last thing I want to do is spend an hour just uploading contracts…"
I always worry when the CFO asks me for a file: is this going to be the time that I can't find it? Before Contract Hound, I had to go into our huge filing cabinet and hope the file was alphabetized correctly. This would take me 5-10 minutes to find the right file *if* it was easy to find. Otherwise, it would take much longer.
I've never had that fear of missing a file since switching to Contract Hound. I can search for it by title, vendor, or I can scroll through ALL of the documents if I can't remember what it is called. I love that documents are easy to find. If I can't find the file, it's usually because it wasn't sent to me, which I love the confidence I have in the app.
I love how easy it is to search and find the right documents too. I don't have to go through every single email with similar-sounding subject lines to find what I need.
If you're someone that needs reminders about contracts and when they're ending, I recommend checking out Contract Hound. I like that I receive an email from Contract Hound to let me know that I have 30 days before a certain contract expires.
When my day is busy with back-to-back meetings, the last thing I want to do is spend an hour just uploading contracts.
Now, I can click on the file directly from my email, drag it into Contract Hound. I don't need to go looking for it, download it to my computer, then upload it somewhere else.
Your search for the best CobbleStone alternative is over.
See why people are switching from CobbleStone to Contract Hound today.
Contract Hound makes managing contracts so much easier. You can set important reminders so there'll be no surprises with an expiring contract or renewal ever again. Contract Hound makes it easy to find, store, and organize your contracts. You'll never worry about finding any file again.
Contract Hound is easy to use too. You don't need any special training to use it. Anyone in your organization can use it easily. There are no confusing or complicated features. This means you aren't overpaying for extra bells and whistles that other contract management systems have. This allows you to get started with Contract Hound at a low affordable price.
If you're frustrated with how complex and expensive CobbleStone is… Or your contracts are stuck in email, Excel, cloud storage, or a filing cabinet… Then it's time to upgrade to Contract Hound. You can preview Contract Hound by uploading 10 contracts for free, no credit card needed to sign up.
Get Contract Hound and watch your life get easier.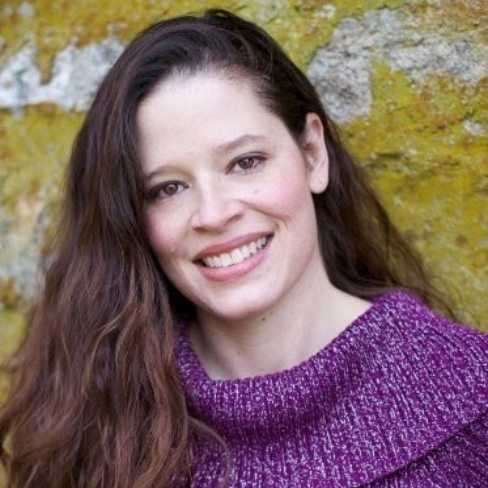 Carrie Vissers
Executive Assistant at Extremity Medical
"Contract Hound helps me stay on top of contracts, reduces my stress, and helps me focus on other things that matter..."
Before Contract Hound, I was using Excel to stay on top of the contracts. It was stressful at times because reminders weren't coming into my email. I wanted something to help me be less chaotic.
While looking for contract software, I felt like a lot of the other software had more bells and whistles than I needed and wasn't worth the price. What I wanted was something simple, user-friendly, and not cumbersome.
When I switched to Contract Hound, I found it was user-friendly and easy to manage. It's not overwhelming and I can see the information that I need. Contract Hound helps me stay on top of contracts, reduces my stress, and helps me focus on other things that matter.
I'd say Contract Hound is a bargain.